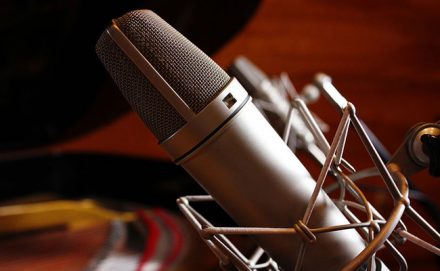 After a recent upgrade of our ProTools system we thought it was time we reviewed our microphone of choice.
So we set about selecting six quality microphones for evaluation to see how they performed on Amanda's vocals with the new mic pre. After exhaustive tests with typical scripts it soon became obvious which were the top three. Interestingly, within the voice-over community it is a widely held view that unless you have a Neumann U87 you have not yet arrived.
As with many things in life, results are actually very subjective and after sending our test recordings to two of the UK's most respected producers, there was a clear consensus as to the preferred top two. It was a close call between the AKGC414 XLS and the Neumann TLM127, but the TLM just had the edge.
Another one to look out for is the long discontinued Beyerdynamic MC740 which is a firm favourite in voiceover circles, delivering a full and detailed sound.