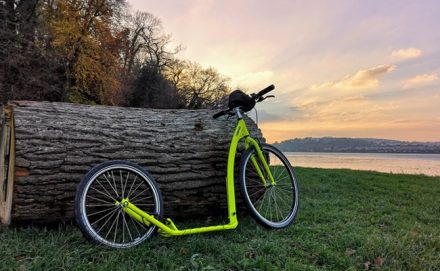 I was delighted to be asked to record the audio for a recent promotional video for iScootbike.
This amazing scooter is so versatile and available in a wide range of sizes and colours. Something for the whole family to get in to. Brilliant fun for children but equally fab for us grownups. I'm definitely going to order these for my girls and with a bit of luck I hope to get my husband on one as well.
Check out their website www.iscootbike.com. They are a great bunch of guys to deal with and are based in Plymouth UK.
They even have a foldable option, so getting them in the back of the car and taking them away on holiday is a breeze. No need for the top of your car to look like a cycle shop anymore. Mind you, when I mentioned it to hubby, he asked me if they did one with an engine? Sigh, you can't please them all can you.
Maybe I'll get him the one with the integral dog leash and drag him along.