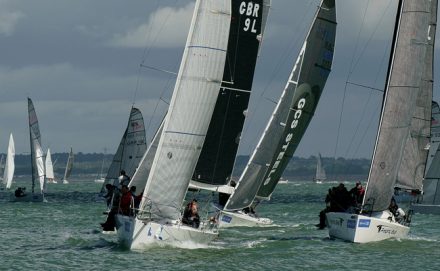 Cowes Radio has to be one of the longest running special event radio stations in the United Kingdom. It broadcasts a full service during Cowes Week and is streamed around the globe as well as being transmitted locally on 87.9 FM.
I was delighted to be asked to voice a number of commercials for the station. It usually operates during the first or second week of August and is one of the most popular and successful regattas on the global sailing calendar. The station is operated by a group of talented folk who are broadcasting professionals in their normal day jobs, so always deliver a slick service.
You don't have to be a seasoned sailer to enjoy the benefits of Cowes Week either. There is plenty to see from dry land with lots of fabulous food and drink to be consumed, in and around Cowes.
Thoroughly recommended, oh and don't forget to listen to Cowes Radio, you may just hear my voice!