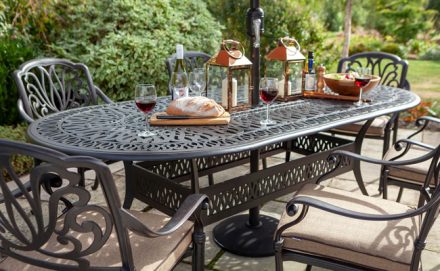 There is nothing I enjoy more than relaxing on the patio with a large cappuccino, listening to the birds sing in the beautiful Meon Valley where we live.
So being asked to voice a commercial for the Hartman Amalfi garden furniture set, for online retailer Garden4less, was a no brainer for me. It is always rewarding to be the voice behind a well designed, elegant and robust quality product. Once I have convinced my better half that we could really do with an upgrade, all things being equal, the next blog article I pen may well be from behind our new Amalfi table and chair set, not forgetting the large cappuccino sitting next to my laptop of course.
I wonder if the set comes with a smartly dressed waiter?